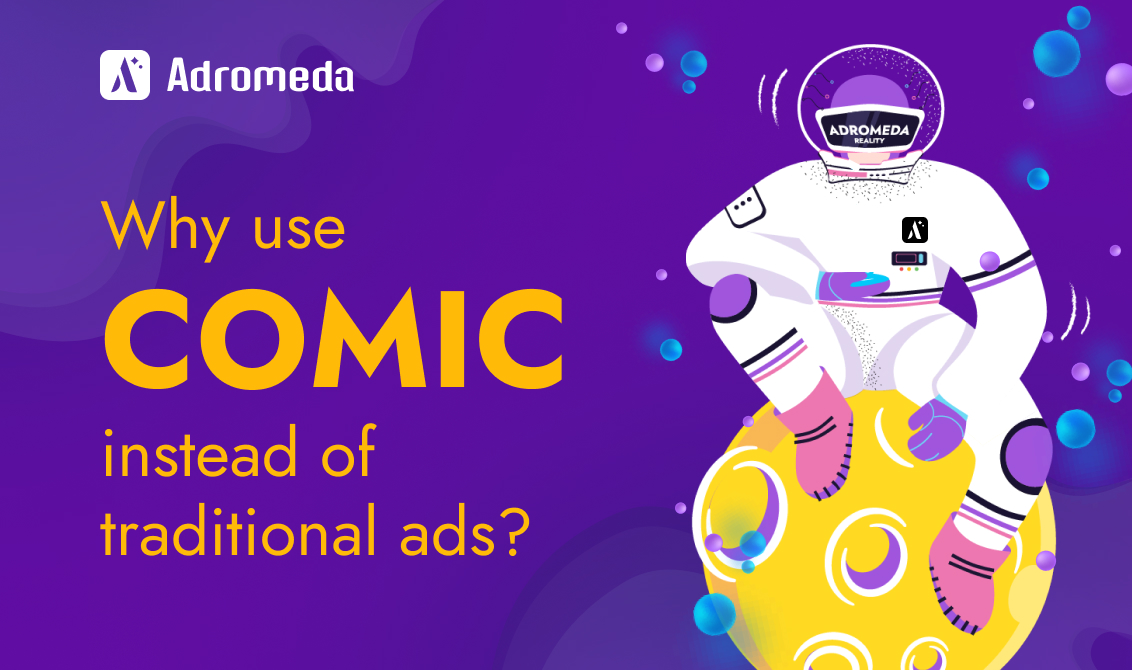 At Adromeda, we think that comic series provide an excellent alternative to direct advertising. Why? Advertising these days can't work without storytelling. Storytelling creates emotions.
Storytelling is a fundamental human experience that unites people and forges stronger, deeper connections between people and ideas. Emotional words have a powerful impact on people. According to research by Headstream, if people love a brand story, 55% of them are more likely to buy the product in future, 44% of them will share the story, and 15% will buy the product immediately. We think this is a good example of how storytelling can drive conversions and ROI.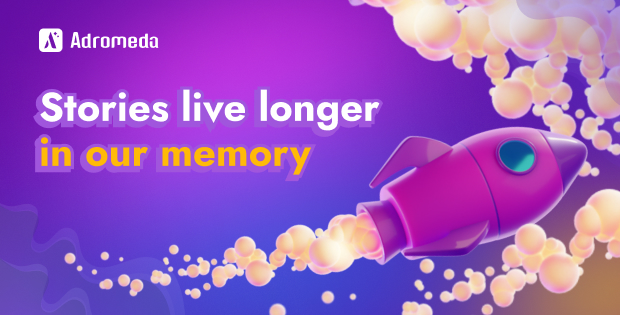 Stories live longer in our memory, while interesting stories told by interesting people convey values that unite people and inspire them to greater successes. Sharing cool short stories via comic can help us develop a deeper connection with our audiences. Emotional impact and relatability make storytelling a priority for Adromeda's marketing purposes.
By communicating the Adromeda brand through comic stories instead of a single comic edition, we are ready to utilize the power of marketing technologies and keep our partners interested in what we do and in which direction we're moving. We are sure that cliffhangers will help us (they always work).
By using moving images in our comic series, we make it easier and more interesting for everyone to follow the adventures of our mascot – Traffic Man.
Now, let's have a look at another impactful method for brands to deliver their message to users in a creative way – gamification. Gamification marketing means incorporating gaming elements into a non-gaming context to encourage users to take specific actions. Having great engagement potential, this marketing strategy can be used by any online business or industry.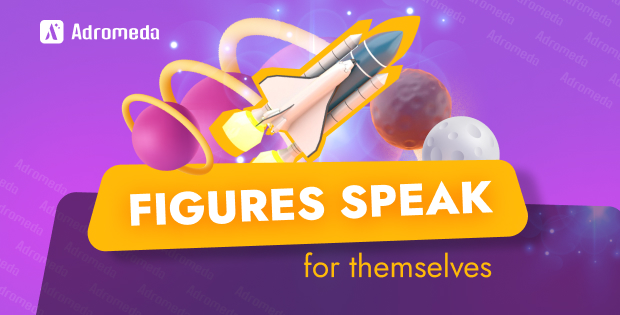 Figures speak for themselves: the global gamification market was valued at USD 10.19M in 2020, expected to reach USD 38.42M by 2026, and grow further at a CAGR of 25.10% over the forecast period (2021 – 2026).
Our 5 favorite examples of brands that have already utilized gamified elements in their marketing strategies are:
Coca-Cola: Shake It (local app campaign run in Hong Kong where users were rewarded with instant prizes and real-life discounts for shaking their phones)
Netflix: Black Mirror: Bandersnatch (immersive sci-fi movie where viewers have multiple options to choose from that change how the story plays out)
Starbucks with their Rewards app (enhancing the Starbucks experience and increasing users' loyalty)
Citroën: Game of Scroll (adventure-type game with valuable prizes that allowed their audience to participate in a car race accessible on mobile phones, tablets, and computers)
Magnum: Pleasure Hunt (adventure game for an international chocolate company, which was additionally advertised through social media)
Need we even mention here interactive Google Doodles? Gamification in the context of content marketing always means an even more engaged and excited user audience. And we are ready to implement gamification elements into our comic series. Why not? Points, quests, badges, awards… Who knows where Adromeda galaxy's paths will take our Traffic Man?