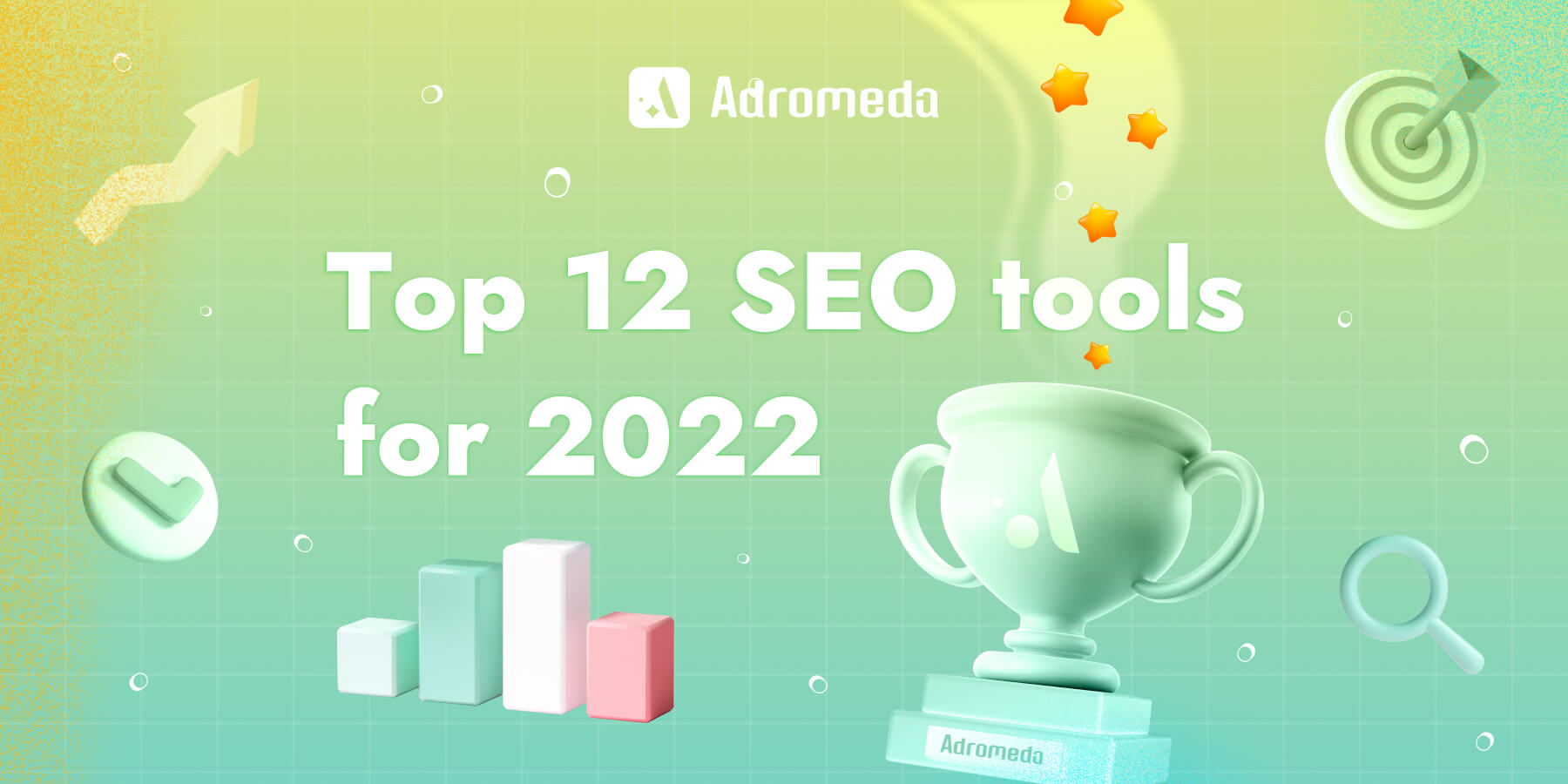 When you're working in digital marketing or promoting a website, you can't do without a good set of SEO tools and techniques. But there are so many different SEO-related services on the market that it's hard to identify what will best suit your particular business needs.
In this post we're going to briefly outline the best SEO tools there are in 2022.
We picked 12 SEO and digital marketing platforms that make the lives of website owners easier. Some of them aim to be a single solution for every possible task, while others have a clear focus on specific functionality.
1. Webmaster consoles
Before anything else, consider using free services created by search engines. Whichever you're targeting – Google, Bing, or others – search engines provide you with webmaster tools with which you can check your website's rankings, analyze its performance against different SEO metrics, etc.
For example, Google Search Console allows you to:
● see how many clicks different pages get from search results
● track if there are unindexed or blocked pages
● evaluate a website against Core Web Vitals and mobile usability parameters
● check if certain web pages have correct structured data and receive SERP features
2. SE Ranking
SE Ranking is an all-in-one list of SEO tools that offers flexible pricing plans to individual specialists, digital marketing agencies, SMBs, and enterprises. Its range of features includes:
● a comprehensive website audit that checks for any critical errors
● keyword and competitive research that allows the analysis of any search query or domain regarding organic and paid traffic
● backlink checking and monitoring tools that serve to assess backlink profiles and keep track of the most important earned links
3. Ahrefs
Ahrefs is packed with helpful features for SEO professionals. The platform offers extensive databases for competitive and backlink research – probably the largest among the tools available. Ahrefs can help you achieve the following:
● monitor ranking success across multiple search engines including SERP features
● analyzing any domain's on-page and off-page SEO health
● tracking and assessing competitors' SEO and PPC campaigns
● researching backlinks across different metrics
4. SEMRush
SEMRush is another tool created to cover many SEO needs. The service is designed to help with SEO, PPC, content marketing, and social media tasks. Its major features include:
● keyword rank tracking
● website audit
● competitive research
● backlink analysis
5. Moz Pro
Moz is the SEO tool that has probably been around the longest. It is not as frequently updated and improved as its main competitors, but it still has a lot to offer. For instance:
● daily ranking check
● keyword research
● website crawls to assess SEO health
● on-page optimization checklist
● link profile analysis
6. SpyFu
SpyFu provides SEO and PPC specialists with a lot of valuable data. With its help you can:
● monitor any domain's search performance
● track competitors' ads and organic search campaigns
● research and group keywords
● export any project data
7. WooRank
WooRank promotes itself as a complete digital marketing tool and allows you to do the following:
● generate leads with an SEO health checkup widget
● customize SEO reports
● analyze search competition and keywords
● conduct technical site audits
8. Screaming Frog
Screaming Frog offers a specific feature – a SEO spider that crawls all website pages to assess site structure and identify SEO issues, such as broken links, duplicate content, etc.
9. Answer the Public
Answer the Public is a free tool that lets you discover the dynamics of user searches. You can just type in any keyword and get lots of insights: topically similar queries, groups of queries based on intent, or other parameters. If you need lots of regular searches, you can switch to its paid pro version.
10. SEOQuake
SEOQuake is a toolbox designed for browsers. To use it, you just need to install a browser extension. It will get you actionable data on any web page: its SEO summary, indexation in different search engines, keyword density, etc.
11. Raven Tools
Raven Tools provides you with the ability to create powerful SEO reports with the data integrated from multiple marketing services. The platform includes other SEO tools but keeps the focus on report-building functionality.
12. SpeedCurve
SpeedCurve offers a set of solutions to assess websites' loading speed, usability, and other related parameters. It incorporates real user data to identify the major technical issues and give recommendations on how to improve.
To sum up
To find the most suitable platform, you should first set your specific goals and then evaluate different offerings in regard to your needs. Adromeda has extensive expertise with a number of SEO tools and knows what will work best with each particular website. Reach out to us to learn more.