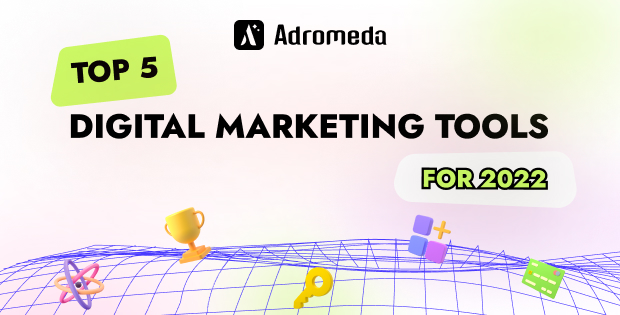 Defining five of the most essential digital marketing tools for 2022 is an arduous task. First of all, some of them are well known and have been widely used for years – Google Analytics, for instance. Some are being used for the first time, yet have already become an integral part of the marketing business.
The last year in marketing was determinative for a set of martech trends which influenced the industry. Firstly, clients' expectations of digital have changed after the pandemic. People continue to shop online and require new shopping tools. Secondly, developments in the Metaverse have impacted marketing methods. It's no longer simply a fancy word, but a new reality that marketing must adapt to. According to McKinsey research, 71% of customers expect personalized interaction from companies. We've already seen a new normal emerge for online post-pandemic sales, and also the B2B marketing response to this. What does this mean for digital marketing tools? It means that they need to be suited to the new reality.
Adromeda uses various tools to develop and market our campaigns. The article will share our top digital marketing tools recommendations  for 2022. Let's discuss what helps marketers to achieve their goals!
Top Digital Marketing Tools in 2022
It has been predicted that total investment in ads will reach more than half of all media ad spending. Almost all companies are now focused on and investing in digital growth. How can a marketing campaign succeed – boost sales, increase engagement, and build loyal online communities? Technologies! Here are the most promising and efficient marketing trends to apply to your practice!
Marketing CRM HubSpot
This CRM can handle and effectively manage the whole marketing workflow. Obviously, in 2022 it will be a challenge to track digital campaigns without good CRM.
HubSpot facilitates  client data management, generates leads, and automatically onboards new customers. It's of great use for scheduling meetings and creating deals, and it also integrates sales and customer service into one platform. It is one of the best digital marketing tools for intelligent management of all processes.
Brandwatch for social listening
Data analysis is critical to any marketing campaign. Knowing what people are saying about your brand is also a priority task for your marketing team. There are many social listening tools on the market, but Brandwatch is the one we trust. This platform combines advertisement, customer data management, and measurement functions. You can get everything you need in one place with one marketing IT solution.
This easy-to-use tool is one of the most popular on the market and has excellent analytical capabilities. You can create your own dashboard and define up to 600 different metrics to track, and receive newsfeeds from any social media platforms you are interested in.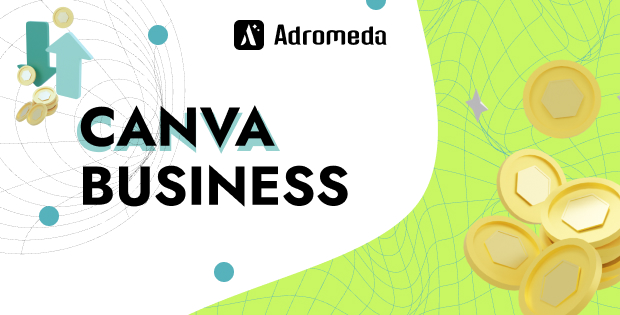 Canva Business
This may be obvious, but a simple and effective design tool is also a high priority for marketers. In most cases, you will work with professional designers, but sometimes you will need to create urgent social media posts or presentations. For this, try the Canva tool!
We would define Canva as the most widely used digital marketing tool 2022. Businesses of all scales use it instead of hiring designers. It is modern, effective, and easy to navigate. Choose from a massive collection of templates, manage the design, upload your own photos, and customize illustrations – everything is possible with Canva.
Survey Anyplace
Creating an efficient digital marketing campaign without measuring public opinion, client relationships and trust is impossible. There are many indexes you can get only by running surveys. How do you make those surveys practical and insightful? Our recommendation is to use trusted tools such as Survey Anyplace.
Survey Anyplace has great analytical features that will help you understand market demand, what your clients expect from you, and how to improve your position in the market! This software solution helps you create surveys and quizzes, interact with your audience, and  build your brand identity. It also provides personalized insights into how to improve campaigns and surveys. No doubt, this is one of the best digital marketing tools 2022.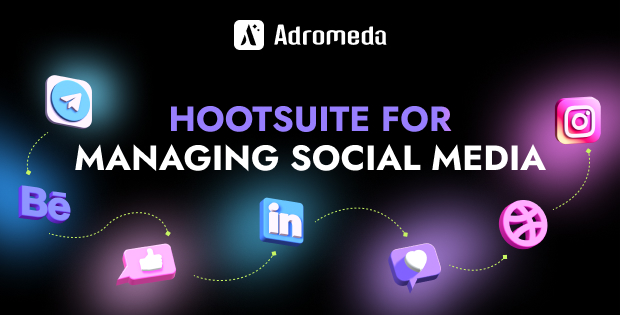 Hootsuite for managing social media
It is difficult to choose just one tool for managing social media, but we would say Hootsuite  is the most frequently used for digital. This is one of the first platforms for managing multiple social media channels that allows you to schedule posts for all platforms, moderate content, and get insights from performance. It is straightforward to use, navigate and integrate with other tools you may use for managing your digital channels.
Hootsuite includes social listening and data analytics features and can manage all your inboxes in one place. It's undoubtedly an integral tool for good social media managers.
Final Thoughts
If you look into marketing best practices, almost all are realized real with the use of advanced technology. Marketers use specific tools to create better campaigns, grow engagement, learn from the target audience, and discover insights that will help build a better brand connection. Most of those tools are well known and have been used for years. For example, Google Analytics is still the number one tool for any campaign.
At the same time, new technology opens new possibilities for the market. AI, IoT, machine learning, and other solutions make digital more proficient and data-driven. We've highlighted the most frequently used tools for analysis, social listening, social media managing, and design.
Adromeda has expertise in creating efficient digital marketing campaigns and strategies. If you need to discuss your unique case – you are welcome to contact our specialists.