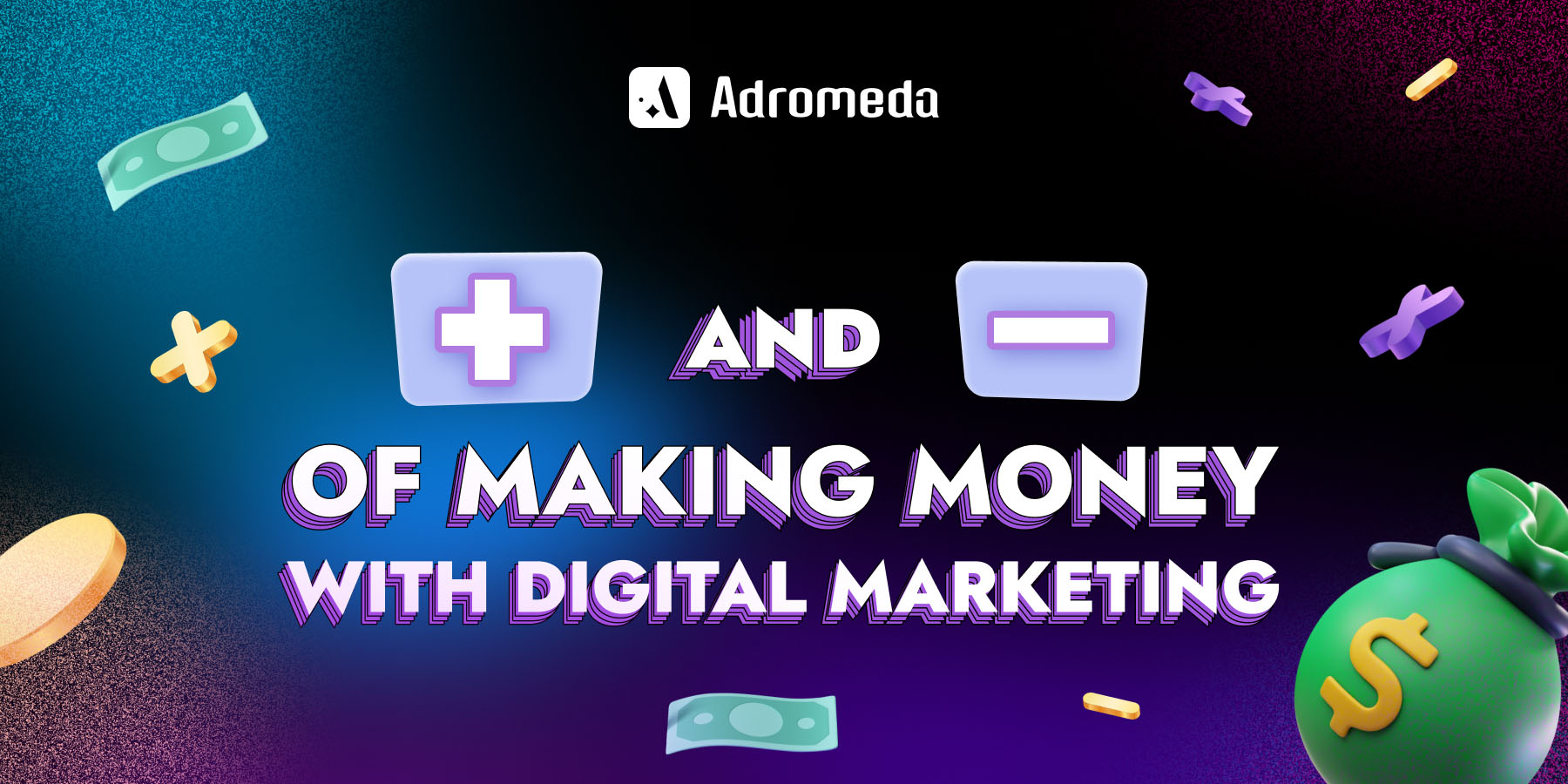 Learning about the highlights and challenges of digital marketing can make you reverse your opinion if you have been skeptical about the industry altogether.
Attracting the attention of customers has always been an ultimate goal for businesses. Marketing before the Internet was completely different from today, with companies investing in expensive ads and working hard on getting media coverage.
At present, businesses have multiple channels, tools, and metrics at their disposal, making it simple but hard to be at the top of your marketing game, let alone keep up with the ever-changing digital environment.
It is no wonder that online marketing as a form of employment has been gaining traction recently. However, understanding where to start and how to enter the industry is still a mystery for some aspiring publishers.
Let's dive into it and see how it works.
Does Digital Marketing Work?
Today, it is common for people to communicate, solve problems, and search for answers on the Internet.
Since the tendency to solve all the product- or service-related issues on the web is unlikely to change anytime soon, internet marketers need to understand that following the rules and meeting basic requirements makes the business successful.
One of the main goals marketers strive to achieve is creating and distributing valuable content for several audience segments. In 2020, most of the businesses focused on three segments at a time.
That is why understanding how digital marketing works is essential to be on top of current industry trends. This way, you can make the most of the emerging technologies and business opportunities.
While multiple cases prove that you can become a millionaire overnight with online marketing, there is a lot to learn before and in the process.
These are the basic rules and suggestions any aspiring publisher can follow to create several income streams with the help of digital marketing:
Conduct research and identify the suitable niche and products
Learn about the basic traffic patterns and interests of the target audience
Understand which communication channels can drive more customers
Learn the basics of SEO and SMM to drive traffic through the dedicated links
Build lasting relationships with the followers or readers
Naturally, online marketing is two-sided, just like a coin. Understanding its advantages and disadvantages can help you avoid potential problems and reach your financial goals.
Pros of Digital Marketing
It is no secret that digital marketing is cost-effective, especially when you know what you are doing. Therefore, it is a great place to start for vloggers, bloggers, coaches, influencers, and literally anyone striving to share information and make money from it.
Online marketing has many aspects that make it a universal model of business, like the following:
Affordability: If you want to work with a network, most of them offer free registrations, which makes it easier to distribute your funds and focus on the marketing methods of your choice.
Efficiency: Publishers can choose any niche and any product to promote. It means that if you had a bad experience working with nutraceuticals, you are free to switch to dating or gaming, for example.
Versatility: Online marketing allows working anytime and anywhere you want. The only thing you need at all times is an internet connection.
Passive income: If you have a day job, digital marketing presents multiple opportunities to establish an additional source of income. However, it is quite common for people to make it their core business.
Unlimited reach: You can work with any channel and any market.
Measurability: Measuring your online marketing efforts can offer you insight into the performance of your campaigns. It allows you to obtain valuable information about your target audience and optimization opportunities.
This listing hardly highlights every positive aspect of working in the digital industry. But it is time to look at the dark side of online marketing.
Cons of Digital Marketing
Online marketers often have to deal with massive volumes of data the advertising tools and trackers so graciously provide.
On the other hand, consumers have to deal with enormous advertising volumes following them on social media, messengers, search engines, push notifications, and emails. That is why ad blocking has become an essential part of surfing the Internet.
A large portion of publishers relies on ad campaigns as a principal stream of income. The extensive use of ad blocking in 2020 resulted in a $12 billion loss of ad revenue in the US alone.
That is one of the main challenges the industry presents, but it is not the only one. Here are the negative aspects of online marketing you should keep a lookout for:
Time-consuming: Like any other job or activity, digital marketing requires a long-term commitment and significant efforts if you want to achieve results.
Skill set: Every aspiring publisher needs to gain insights and expertise to execute all the required tasks well. The more you get to practice, the sharper your skills will get.
Tough competition: Even though the industry is relatively new, it is highly competitive. Many publishers are interested in promoting the same products or targeting the most lucrative geo. That is why it can be challenging and complicated to get approved by the network when it comes to specific products.
Absence of control: When recommending particular products to your readers or followers, you are not technically responsible for the product quality or the quality of service. In other words, you cannot control the quality of your referral. If the quality is questionable, it can undermine your credibility.
Ad hijacking: Unfortunately, there is a good chance that your ad campaigns can be copied, and your marketing efforts will not be acknowledged. Most of the time, publishers cannot prove the fact of hijacking, and their bills remain unpaid.
Successful Digital Marketing
Making big bucks with online marketing can be challenging, but standing out among other publishers is a really tough nut to crack.
Here are the general recommendations for you to consider after creating your social media account, vlog, blog, or website you plan to promote.
Work with reliable partners. Research every network or advertiser before joining the partner program and make sure that it is reputable.
Work on building trust with your target audience. Share only valuable content and offer only credible recommendations to earn the trust of your followers.
Measure and track your ad campaigns. That is the only way to understand which approaches perform better and how you can improve your advertising campaigns.
Diversify your content. Make your ads unique and memorable. Use different types of ads to make your content less overwhelming for followers.
Build an effective sales funnel. Create an outline of a funnel and think through every stage of the customer journey. Incorporate all the essential steps like outreach, conversion, closing, and retention.
Follow the rules and legal requirements. First, avoid ad fraud at any cost. Second, do your best to explain to your readers that they help you generate revenue by clicking the referral links. Otherwise, you might face legal troubles and fines.
Conclusion
Creating a successful online marketing strategy is never an unequivocal or clear-cut process. Like any other task, it requires practice. And it can give you a significant advantage once you see the whole picture.
While making money might be your main goal, remember that considering and emphasizing a human element in your marketing efforts is crucial to launching successful ad campaigns and boosting engagement.
At the end of the day, ROI depends on your authenticity and unique approach to engagement practices.