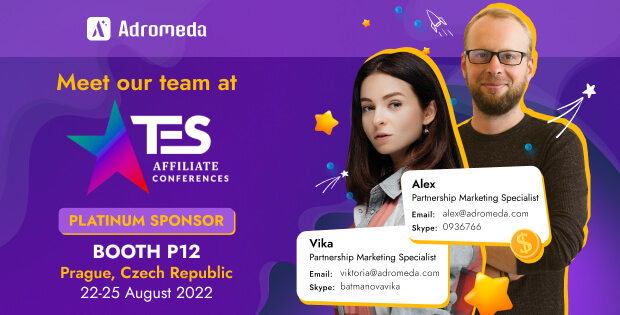 TES Conference is coming.
The Adromeda team will be there. Are you ready to gain valuable insight into current trends in digital marketing and network with worldwide digital marketers?
Join us and let's benefit from this event together!
To discuss partnership with Adromeda, book a meeting with our representatives via direct message or use our Calendly
See you!