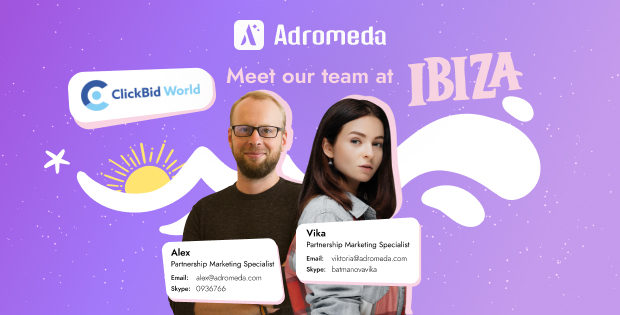 Great news, folks!
On September 6-8th the Adromeda team is taking part in ClickBid World in Ibiza. If you are planning to network with the industry's brightest minds, let's meet there and discuss our partnership and future growth opportunities.
Ping us directly or use Adromeda's Calendly to make an appointment with our team.
Have a nice day and see you there!