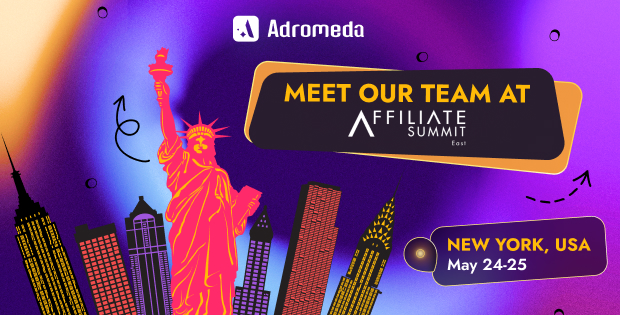 Dear Friends,
We are pleased to announce that the Adromeda team will take part in Affiliate Summit East, on May 24-25 in New York.
This magnificent summit brings together some of the brightest minds in digital marketing from around the world!
Let's visit it together and take the opportunity to network with leading industry experts.
We will also be happy to discuss our partnership and outline the goals of our future cooperation.
To make an appointment with our team, you can use Adromeda Caledly.
Looking forward to meeting you there!