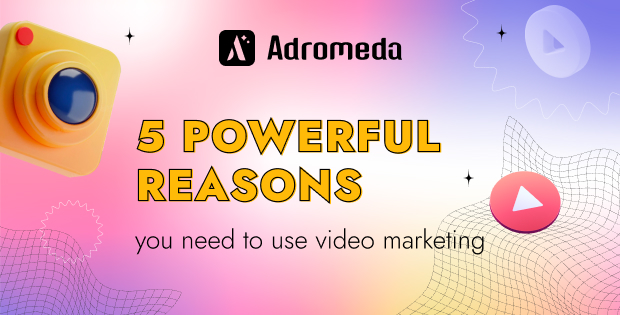 Chinese live streamer Viya can sell almost everything during her video streaming on social media. And when we say "everything", we mean that! Last April, she even sold a rocket launch platform for nearly $6 billion. Statistics say that 88% of consumers stay on a site for longer if it has an interesting video.
The increased popularity of video platforms such as TikTok or Reels, launched by Instagram, proves the importance of investment in video marketing. Almost all social networks promote videos organically. When searching on Google, more than 57% of users prefer to watch video recommendations. All those facts and numbers are a great illustration of the demand for video in digital marketing. In other words, video marketing has become the most potent tool for millions of brands worldwide.
In this blog, the Adromeda team will share their experience in creating digital marketing campaigns using video opportunities. We have five reasons to make you consider video as a valuable technique for branding and better communication with clients!
#1. Get Organic Traffic for Your Digital Marketing Campaign
One of the reasons we recommend investing in video marketing is the ability to organically promote your video and bring in new customers. For example, YouTube is one of the most suitable platforms for organic growth. With the right SEO video description and quality content, the platform will help you reach new audiences. Moreover, since YouTube is owned by Google, your content will rank higher in Google searches. Google places video content right after the first search results, and people are more likely to click on a video than a text link.
You can create multiple types of YouTube videos and adapt them for other platforms like TikTok or Instagram. Of course, you may have a couple of questions.  What kind of video should I make on YouTube? How can I build this video content strategy?
Educational video. Build a community around your brand. For example, Headspace gives excellent explanations of meditation techniques. Be creative with content like this and find a niche where your brand can be the expert.
Webinars. Another great way to show your expertise.
Brand Storytelling. These can be stories about the brand's history, day-to-day operations, interviews with employees, and motivational speeches by the CEO.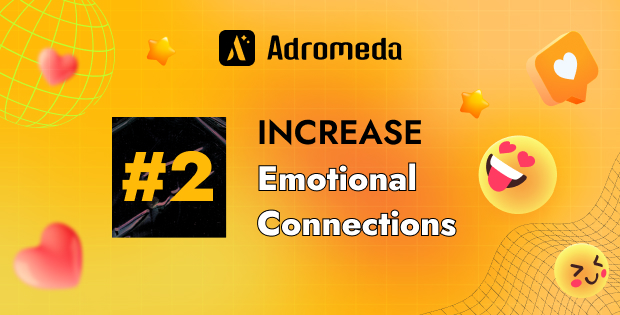 #2. Increase Emotional Connections
Every brand seeks strong emotional connections with clients and, as a result,  a loyal community. This can be achieved through digital marketing, as new technologies allow us to build two-way communication. Not just to share the story, but also to get feedback or use social media listening tools to better understand your audience. According to research by Medium, 94% of responders are more likely to recommend a brand if they have an emotional connection. People want to support brands that share the same values and principles as they do. And the best way to build that connection is to use video marketing tools.
This can be video interaction with viewers or telling emotional stories. Brands use such videos as a part of corporate social responsibility or advocacy.
#3. Boost Consumer Engagement
Another reason marketing teams use video opportunities for communication is its high engagement rate. The best way to launch engaging videos is live streaming. Innovative technologies in the Asian market are becoming increasingly popular in Europe and the USA.  On average, people watch live streams for 10-15 minutes. This is a significant level of conversion and engagement.
The potential of live streaming in Europe and the USA is vast. The prototype of live streaming is an old TV shop, but now everything has switched to the Internet. Streamers show the products, answer questions, provide promo codes for viewers and use the recorded videos to then boost sales. The research makes it possible to increase the conversion rate with such videos by up to 30%.
#4. To Be in Touch With Mobile Users
"Mobile first" is already a norm for digital marketing. The main reason for using video is the high engagement of mobile users it brings. According to research, almost 75% of all videos are played on mobile devices. This is a good reason for launching a video marketing campaign, where you can always be in touch with your customers, who will definitely be watching mobile videos. The data shows that many video services are pushing their mobile platforms, including YouTube, Netflix, Hulu, and TikTok, all of which are investing in mobile platform development.
In addition, mobile videos grab more attention. People are more likely to watch a video than a static ad. Users spend 88% more time on a webpage that has videos. That is why you need to consider this type of digital marketing campaign to engage with mobile users.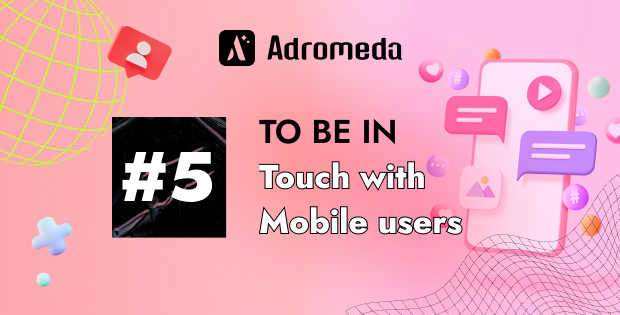 #5. Make Your Brand Human and Facilitate Product or Service Explanations
Video marketing is all about storytelling. What can make your brand more human? A video story, of course. Over the past few years, the average number of people watching videos has doubled. The best way to get your account across to customers is to make a video. Other data shows that almost 93% of brands are already using video marketing to increase sales and engage consumers. Your competitors have already invested in video, so should you.
Why is it essential to build a good relationship with your customers and be a humanized brand? The simple answer is that people love hearing stories from other real people, not unknown voices. Your clients want to associate your company with a human, a real manager who can help them understand the specifics of the product. Good relationships are built on trust and commitment.
You need to work directly with marketing teams and use all possible video opportunities to build a relationship with your clients. Before booking a hotel, your clients will watch someone's vlogs on YouTube. If your clients do not know what type of tablet they need, they will watch a video review first instead of reading it in a text format.
Conclusion
There is no doubt that video marketing has a bright future and can significantly increase engagement, boost sales, or help build a better relationship with your clients. At the same time, you need to remember that video is not a magic pill. It will not work without a digital marketing strategy and valuable content planning. Yes, video can be boosted easily through Google search. But if that video is useless to customers, low quality, or is unhelpful, it will not get you new clients. Video marketing is a tool, but you need to ensure that this tool is used correctly by professionals who know what to do.
Adromeda has vast expertise in running video campaigns for various clients. We know the importance of strategy and what type of video will be the best for each industry! To discuss how you can get support when launching a digital marketing campaign, contact our specialists.