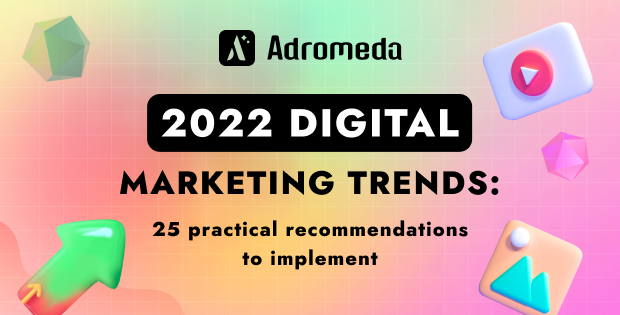 First, the last few years have been affected hugely by COVID-19, and this has changed marketing budgets a lot. The growth of TikTok and social commerce, the move to the Metaverse, and the post-pandemic shift in consumer behavior have been critical to digital marketing trends in 2022. But even after the pandemic, the way B2B and B2C companies operate and manage marketing has changed. At the same time, we use advanced technologies to build customer relationships, learn how to leverage budgets across paid, owned, and earned platforms, as well as integrate data analysis into almost all digital marketing solutions.
Adromeda is working with marketing cases across industries and is ready to share their marketing best practices to follow in 2022 and 2023. Here are 25 recommendations and top digital marketing trends to consider for running successful campaigns.
Top Digital Marketing Trends in 2022
To have a clear idea of the best digital marketing trends that will work for years, you also need to evaluate martech trends and IT innovations. Let's start reviewing the recommendations we want to share with marketers! It is always a good start to implement the best practices into life.
1. Take TikTok Seriously
If you think that TikTok is just a platform for 12 years olds who like dancing, you are wrong. Instagram started as a platform for photographers, and Facebook was for college friends. But what are they now? The same story is happening with TikTok, Gen Z's main communication channel.
2. Use Social Commerce to Boost Sales
The next step in online shopping is selling products through social media or commerce tools. Almost all platforms are integrating unique solutions to help Millennials and Gen Zs shop more from the comfort of e-commerce or social platforms that will generate 62% of global social commerce revenue by 2025.
3. Focus on Voice Search
More and more people are using innovative assistance to find advice, products or news online. Users can now voice search to google information, for example. But they can also use voice commands to get voice responses from Siri or Alexa. Businesses need to rethink their search optimization strategy, as voice search is still one of the most promising marketing trends.
4. Use Advanced Storytelling
In 2022, customers want to get more authentic and transparent local voices from brands. A good marketing campaign is always based on masterful storytelling. Learn how to tell stories in a new reality and show your customers how your business can solve their problems.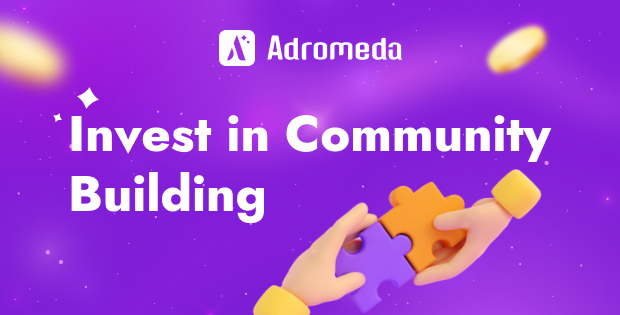 5. Invest in Community Building
Another significant B2B marketing trend is based on building and expanding loyal brand communities. People need to be connected with others based on beliefs and brand values. How to do it? This will depend on your industry. For example, if you are building an NFT community, try Discord.
6. Ensure Consumer Privacy
In 2022 we have become even more concerned about data privacy, and many platforms have launched their own tools to protect customer data. On the one hand, learning about your clients has become more complicated. On the other hand, marketers need to build trusting and transparent relationships with customers and protect their personal data.
7. Use Machine Learning for Search Optimization
Google has already implemented the best AI solutions into its SEO tools. Businesses use external services for search optimization and can ensure that advertising will find its customers on the Internet. Besides, using Smarts Goals in Google Analytics will definitely help you optimize your digital campaigns. This is even more effective for small businesses.
8. Influencer Marketing Will Continue Growing, but Consider Niche Advertisers
In the next few years we will see the continuous growth of influencer marketing. But the trend is to find niche bloggers on social media to promote products. Even 1K followers may be enough if they are your target. Moreover, niche influencers usually have better communities around their personal brands.
9. Implement Personalization
Personalization has become a new definition of professional marketing business. Thanks to technology, we can now ensure that our audience will receive the most suitable advertisements in good time. As a result, brands will have a higher engagement rate and more sales. Our recommendation is to use tech tools to personalize all the ads you work with.
10. Consider the Metaverse as a Marketing Opportunity
It's become clear that the Metaverse isn't just a buzzword anymore, but a new reality that has been approaching us for a long time. As McKinsey pointed out in their latest research, the Metaverse provides marketers with opportunities to innovate and experiment. And we need to use this chance.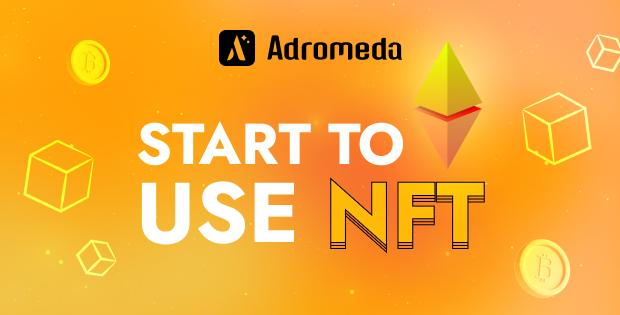 11. Start to Use NFT
The next trend in marketing is the use of NFTs by brands who are trying to connect with communities or use it as a digital badge. This technology is already among the digital marketing trends for 2022.
12. Use Conversational Marketing to Boost Sales
People want to hear an authentic brand voice, not just technical responses from bots. Marketing specialists should invest in conversation boosting tools to keep their clients happy with brand communication. This could be a chat-bot improvement or the launch of a new support desk for better communication.
Conclusion
We have shared with you our 12 groundbreaking digital marketing trends that will make a splash in 2022, and we are only halfway there. In the next part, you will learn 13 more recommendations from Adromeda on how to get ahead in 2022 and stay in sync with the market.